Face Moisturiser
Perry's lemon myrtle face moisturising creams.
Showing the single result
Showing the single result
Perry's Site Security
Perry's Lemon Myrtle website is currently undergoiong security upgrades, and existing clients may receive an email asking for a password change. This is to make your account more secure. If you have any questions, please call Di on (02) 65642150
New Lemon Myrtle Product. Sanitise, Deodorise & Clean. 3 PRODUCTS IN ONE.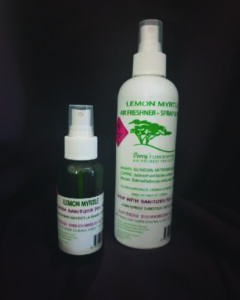 AIR FRESHENER: a wonderful fragrance to remove odours in bathrooms and kitchens.
SPRAY & WIPE: clean windows, mirrors, stainless steel and glass surfaces, ceramic tiles, toilet seats and door handles.
SANITISER:  70% ALCOHOL SUITABLE TO SPRAY ONTO HANDS.
Available in two sizes:
PRODUCT CAN BE POSTED AUSTRALIA WIDE EXCEPT TASMANIA
THE TOTAL AVAILABLE IN EACH LEMON MYRTLE PRODUCT ORDER IS 500ml.
You can make up this total with the 250ml size and the 100ml size of this product, having it posted either on its own or enclosed with your other Lemon Myrtle product purchases.