Lemon Myrtle is a native Australian tree whose leaves have a refreshing, spicy lemon taste.
The plant is native to Australia; it is a rare plant, restricted to Queensland and New South Wales, and considered endangered. It has been cultivated since the early '90s. More lemon than the lemon is how to describe the oil distilled from the Australian Lemon Myrtle (Backhousia Citriodora).
Lemon Myrtle is well known as an ornamental with abundant flowers and fragrant lemon-scented leaves.
Many oils can be classed as 'lemon' oils because of their aroma. Lemon oil itself is cold pressed from lemon peel and is actually less 'lemony' than many other oils because it contains only 3-10% of citral, the best known of the lemon scent components.
Lemon Myrtle leaves, by contrast, contain much essential oil (typically 4 to 5%), which is made up almost totally of terpenoid aldehydes: citral (90 to 95%), neral and geranial. Trace constituents are myrcene, linalool, citronellal, cyclocitral and methyl-heptenone.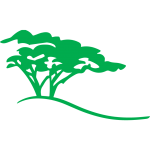 ---
At Perry's Lemon Myrtle,  we continue to provide the high standard of products that we produce to all of our loyal customers and deliver them with the highest standard of ingredients that we demand.
Unfortunately, due to the short supply of the ingredients that we require during these testing times, prices have risen dramatically.  As a consequence we have to now pass on those price increases to provide a regular supply.